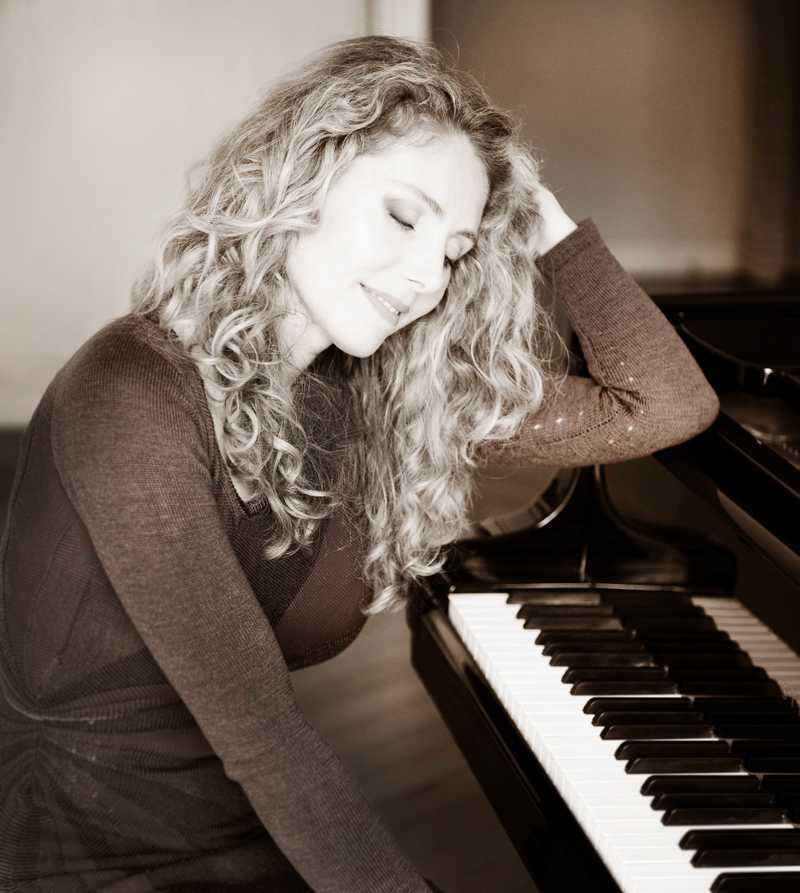 Clara Ponty is a classically trained pianist, singer, and composer with an eclectic body of work presented across six albums, including her latest, Face to the Sun.
Daughter of Jean-Luc Ponty, a pioneer and undisputed master of violin in the arena of jazz and rock, Clara's diverse background, including exposure to a broad world of music from an early age, along with residences in different countries and cultures, is the source of inspiration for the development of her wide-ranging output.
Born in Paris and raised in Los Angeles, Clara began studying violin and piano when she was five, wrote her first song at age eight, and won her first piano competition at age 11. Graduating from the U.S.C. Musical Conservatory in the late '90's, her self-titled debut album and follow-up, The Embrace, with Universal Music, brought her international exposure for her original works for solo piano.
These albums established Clara as a singular artist whose natural musicality,    virtuosity and creative mastery is succinctly captured by reviewer Kathy Parsons: "Many artists are able to freely weave in and out of genres, but Clara Ponty's artistry places her in a class by herself. Using her amazing pianistic skills to express deep emotion rather than to impress or show off, the music is complex and multifaceted."
Undeniably, in the hands of Clara Ponty, the piano is a contemplative instrument and deeply transporting vehicle, which album and song titles like Mirror of Truth, Glimpses of Paradise, In Quest of New Horizons, Atlantis, Spirit Dancer, Mandarin Dream, The Last Romantics, and The Paths to Wisdom, perfectly reflect.
Speaking about this, she says: "Music, as I imagine it, is a meditation, a special connection to the source of my creative outpouring. It has always been a much more exact communication than mere words because it allows me to explore a dimension of the soul that I cannot express in ordinary language. Creating music gives me the courage to realize emotions that I might not be able to draw out otherwise, and I can tap into worlds that can transform me and contribute to my evolution as a human being."
For Clara Ponty, the evolution continued with her 2005 album, Mirror of Truth, co-produced by her father, Jean-Luc Ponty, which fully showcased her creative power as both a composer and virtuoso pianist, merging her classical heritage with jazz into a seamless stream of captivating sounds.
In 2010, Clara's Echoes, a compilation of her original jazz compositions (C.A.R.E. Music Group) produced in collaboration with renowned German jazz musicians Wolfgang Haffner, Dieter ILg, and Ernst Stroer, plus guest artists Sebastien Studnitzky and Nils Wulker, was nominated for the Echo Music Awards in Germany.
Following her four instrumental albums, in 2011, Clara took a new turn as a singer and songwriter in the pop jazz genre with Into the Light (Harmonia Mundi) featuring Stuart Bruce as co-producer and guest artists Jean-Luc Ponty, Nigel Kennedy and Vincent Segal, along with a collaboration with cult jazz lyricist, Mike McGurk.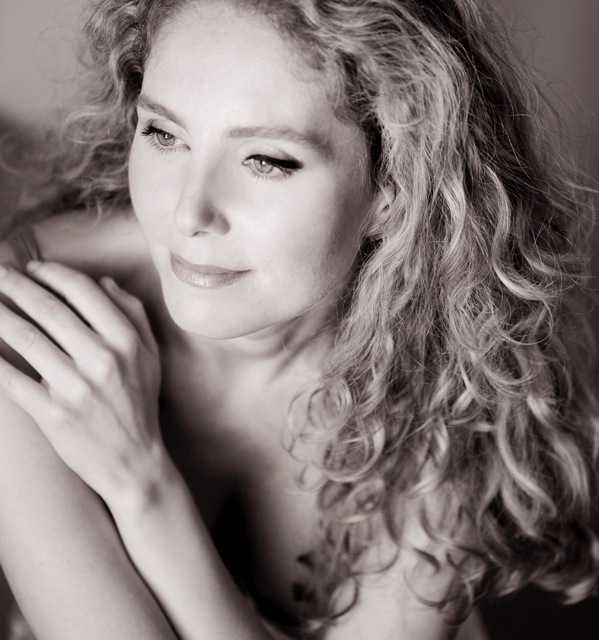 The resulting collection of songs explored a broad range of compelling subjects, including Clara's philosophical view of life through symbols and metaphors, with songs such as Sunshine, Like A Dandelion, Soul Wonders, and The Phoenix, overflowing with hopeful, meaningful feelings, images, ideas, and themes that capture a joyfulness and lightness of being.
Into the Light made clear the spirited passion that keeps Clara's music evolving and embracing fresh influences, an accomplishment co-producer Stuart Bruce acknowledges and commends: "After establishing herself as an instrumental artist, Clara took the brave step into vocal music as a singer, which has revealed an entirely new dimension of her as a human being."
The growing stature and maturation of Clara Ponty has now been further realized with her 2022 release, Face to the Sun, which reunites her with Stuart Bruce as co-producer to bring together all her distinctive influences, musical eclecticism, and inspiring lyricism for the most personal album of her career.
Smoothly fusing jazz and pop in refined compositions, Face to the Sun expertly blends her classic piano stylings with contemporary "pop-electro-jazz" arrangements and electro-acoustic rhythms that beautifully showcase her soothing crystalline voice on eleven evocative songs exploring the complexities of human relationships, personal growth, and the need to live authentically. The results shine with an infectious positivity and sense of joyfulness that continue the upbeat psychological and spiritual voyage she initiated with Into the Light.
As with Into the Light and now Face to the Sun, a luminous vision permeates the world of Clara Ponty, with authentic and intimate expressions of her soulful heart, intelligent mind, and impressive musical imagination, revealed in her enlightening new essay for IMAGINE Magazine:
Speaking about this, she says "Music can have a higher purpose beyond enjoyment, happiness, and entertainment. This is the power of music and the musical imagination, the kind of imagination which music activates and liberates. Once this imagination is applied for the enhancement of our lives, I believe it can be put in the service of a collective harmony that makes the world a better place, a harmony that my music and my life is inspired by and devoted to."